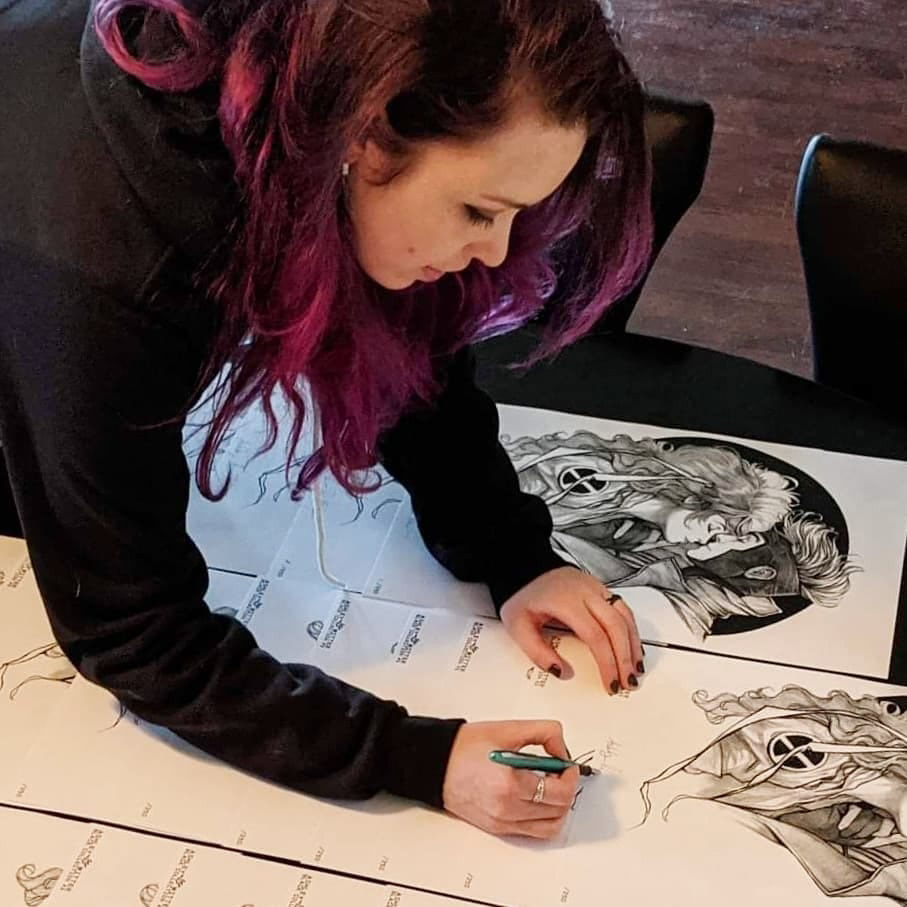 Ashley Witter is an independent illustrator living in the northwest suburbs of Chicagoland. She graduated from Madison area technical college with a degree in animation (aka videogame design). Currently, she works on her personal comic series Squarriors, and scorch.
contact Ashley
Email- ashleymariewitter@gmail.com

Squarriors
P.O. Box 1652
Round Lake, IL 60073
Marvel Entertainment, LLC

Dynamite Entertainment
Fantasy flight games
Udon Entertainment
Lion forge Comics

DC Comics, Inc.
Cold War, Inc.

coffin comics
yen Press
Archie comic publications, Inc.
Action Lab Entertainment
Mount Olympus Comics
Devils Due publishing

Dapshow Press

Titan Comics
Scout Comics
Hasbro, Inc.
Big Dog Ink